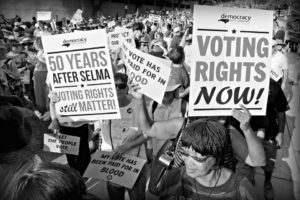 WE ARE HERE is a radioshow being broadcasted every 2nd and 4th monday on Coloradio (99.3 / 98.4) at 8pm.
We are here, a radiowhow where we discuss racism, politics and
migration, here and everywhere.
Elections are a crucial part of parliamentarism and democracy in Germany. Nevertheless about 10 million people in Germany are not allowed to vote. We give a comment on voting and the election campaign in perspective of racism and exclusion and discuss alternatives.
listen to the show on: